January 15, 2020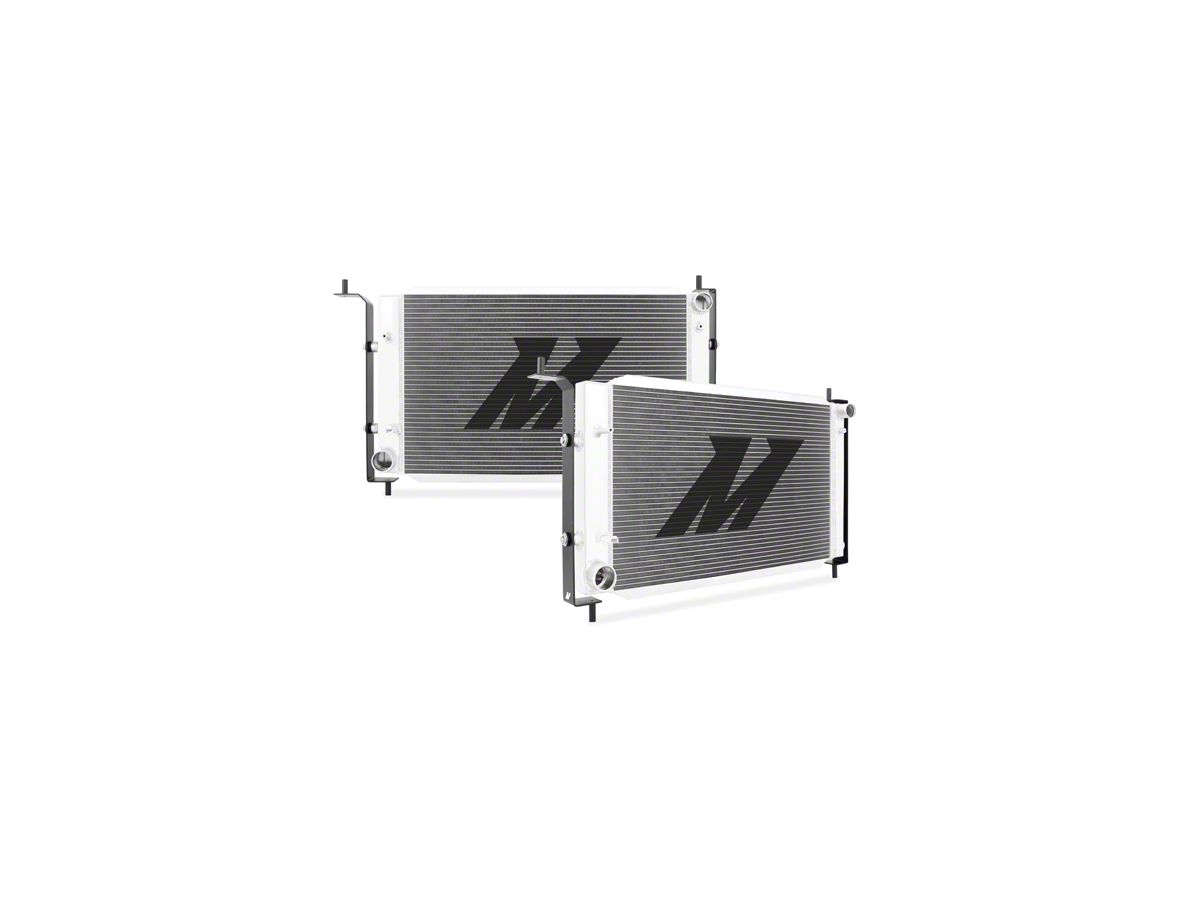 No matter if your looking to track your car or just daily drive it, an upgraded cooling system can extremely benefit your vehicle.  Your cooling system is essential in maintaining a well balanced efficiently running engine. A Mishimoto performance aluminum radiator is a great upgrade to your stock radiator.  The performance aluminum radiator will enhance your overall performance and lifetime of your engine.  More importantly, your new radiator will help protect your vehicle from overheating. These units are designed and engineered to maximize cooling efficiency.
Benefits of Upgrading
First & Foremost, Mishimoto radiators provide increased cooling capacity due to their massive core size over stock. Furthermore, these radiators are constructed from a high quality aluminum which allows for optimal heat dissipation. Their 100% brazed aluminum core allows for minimal distortion, clean joints, and low stress. All performance radiators by Mishimoto are also TIG-welded which allows for clean, strong welds in all areas as well as increased durability.
All Mishimoto radiators come with a high pressure 1.3 bar Mishimoto high-pressure radiator cap. This cap effectively raises the boiling point of engine coolant.  Therefore, this cap provides a safer and more efficient system. When browsing their catalog you will also find some radiators come equipped with a magnetic drain plug.  This plug helps keep unwanted debris from your engine. It will help capture any metallic debris/fragments that may be in your cooling system.
Mishimoto radiators feature either 2-row cores or 3-row cores. To learn more about radiator cores, check out this article.
Warranty
Mishimoto has one of the most impressive warranties in the automotive industry. They offer a lifetime warranty, including accident protection. To learn more about their warranty you can click here.
Availability
Mishimoto has a large catalog for numerous vehicles. Vehicles included but not limited to are BMW, Honda, Chevrolet, Dodge, Mazda, Mitsubishi, Nissan, and Subaru. Their large catalog has radiators for trucks, classic vehicles, modern muscle, and imports.  In addition to carrying for many makes and models, they also carry different sizes.  This will allow you to get the right radiator for your vehicle, and its intended use.  
Final Words
Your new system will not only provide you with increased fluid capacity and superior heat dissipation but also increased performance.  With availability in several sizes and colors you can get the style and performance your looking for. All of this backed by Mishimoto's impressive warranty, you can't go wrong.