January 22, 2020
Snow performance is the largest and oldest methanol injection company. They bring on decades of experience, and insight to all aspects of water-methanol injection.  Founded in 2002, they have maintained their promise and passion to deliver a state of the art water-methanol injection experience to customers through quality components.  Furthermore, they have a firm belief in honest marking, expert technical support, and all products are made in the USA.
Water Injection
Boost cooler water injection kits allow for active cooling of the combustion.  As a result, without exposing the engine to higher thermal load, you will experience an increase in boost pressure an ignition timing safely. Especially with already tuned engines, the thermal load is considerably reduced and prevents knocking combustion. Kits can also effect the octane of your fuel.  When injecting a 50/50 mix of water-alcohol the effective octane of your fuel will increase approximately 20-25 points. This eliminates the need to tank 98/100 octane gasoline.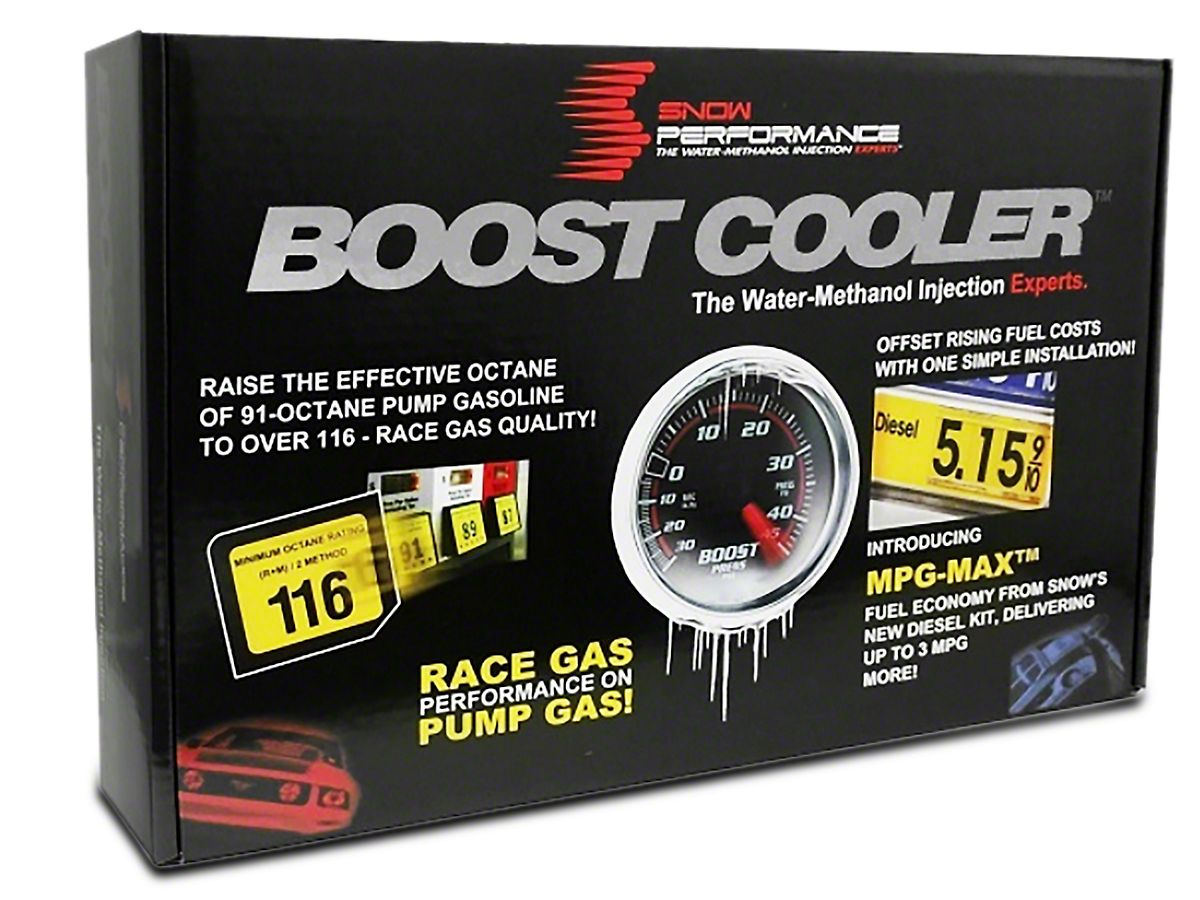 Gasoline & Turbodiesel Benefits
Water injection will also reduce the specific fuel consumption, as it lowers the exhaust gas temperature (EGT).  Decreased temperatures of 100°C are common by using a 50:50 Water-Alcohol Mix. This prevents the usual problems associated with high exhaust car temperatures.
Increased EGTs are an engine killer in today's performance diesel world. In Turbodiesels, the increased combustion efficiency means less particulate matter and NOX emissions. Unlike gasoline engines, the power in a turbo diesel is largely a function of fuel. The problem with continually adding fuel is that you create an over-fueling condition and reach a point where the exhaust gas temperatures become prohibitive. A 50/50 water/alcohol mix will decrease EGT's while increasing power up to approximately 25%.
Engine Protection
The thermal stress on the engine will greatly be reduced when installing a water injection kit.  A the Boost Cooler® will also work well for NOS tuned cars, LPG-Autogas and for race track applications. There are no wear issues due to carbon free combustion chamber by using the Boost Cooler. This will keep your pistons, exhaust valves, etc. free of any deposits.
Final Words
Snow's vision is for all to benefit with this great technology and give quality injection systems that simple perform. The developers at Snow love what they do and would like to invite you to share the promise of quality, value, and performance.