March 4, 2020
When we get a car one of the first things we usually tend to update is the intakes. Performance intakes benefit your vehicle in several ways. Having the proper filter with your intake is just as important. If you want to truly gain all the benefits it's important to understand the different types of filters available. 
One of the most popular questions in the community about air filters is: Should i get an Oiled or Dry Air Filter? We hope to help you gains some clarity so you can make the best choice for your vehicle. 
Dry Filters
A Dry filter is generally made from paper or foam element. They are equip in almost all factory cars.  These air filters meet minimum filtration standards and trap air contaminants to prevent harm to the engine. Their great filtration properties are generally hard to beat.  
Filtration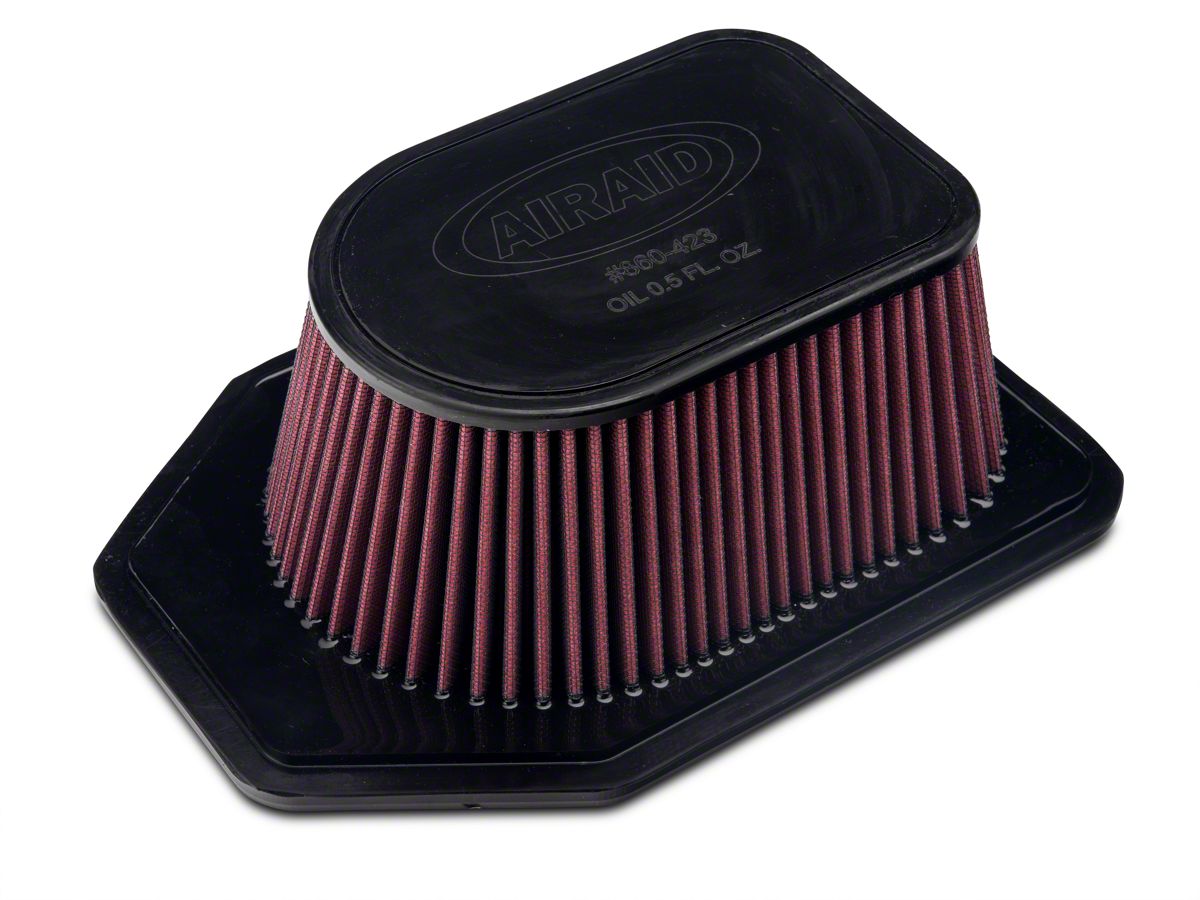 These filters are great at trapping particles but that can come at a cost. Dry air filters generally intake less air than an oiled filter of the same size. Additionally, Dry filters can cause a decrease in power and fuel economy. Since they are more restrictive with respect to airflow, once a layer of dirt and trapped particles less air is able to get through. 
Maintenance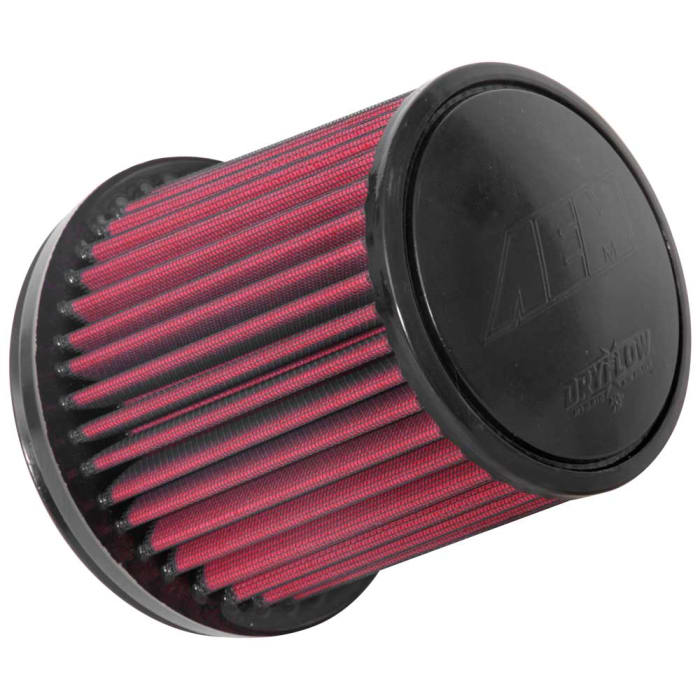 Dry air filters usually require less maintenance. Although they aren't always reusable, their life can be extended by using compressed air to blow some dirt off.  This process can only be done a few times before needing replacement.  It should be noted that dry air filters can not be cleaned with water. Most dry filters will last 10-15K miles, depending on your brand and enviroment. 
Who should use a dry air filter?
Dry air filters are recommended for those who live in drier, dustier climates, where airborne contaminants are more plentiful. Dry filters perform better in these environments because an oiled filter would need to be cleaned constantly due to the high dust and environmental factors. 
Manufacturers
Many manufacturers carry dry air filters. Each manufacturer has their own benefits, and different way of producing these filters. Manufacturers where you can find dry air filters include; K&N Intakes, AEM Intakes, Volant ,  AIRAID, and more!
Oiled Air Filters
When purchasing a performance intake kit, many are supplied with an oiled air filter. This is done because oiled filters flow more air. They are constructed from a more open cotton material that is coated with a thin layer of oil. Most filters come pre-oiled so you are able to drop them without any issues. 
Filtration
Catching contaminants is with an oiled air filter is not a problem. They are able to catch about 98% of incoming contaminants. That's slightly less than a dry filter, which is able to capture 99% of incoming contaminants. Oiled air filters catch their contaminants differently, which results in that 1% difference. Oiled air filters relay on the tackiness of the oil to catch contaminants. The oil acts a sticky trap with all incoming contaminants, providing a layer of protection to keep the air free of debris. 
Maintenance
A huge advantage of oiled filters are being completely reusable.  You are able to wash them, which allows them to last a lot longer. As a result of being washable and reusable, you will no longer have to spend money on new filters when they become too dirty! However with this great savings, comes great responsibility. You must regularly clean, them and be sure they are properly oiled after cleaning. If they are not properly cared for they can become detrimental to performance, causing damage to your mass airflow sensor. Over oiling your filter can cause the same damage. Depending on which manufacturer you purchase your oiled filter from the cleaning and oiling process may vary.  It's always highly recommended to follow their exact methods to ensure the longevity of your filter. 
Who should use an oiled air filter?
Oiled filters are recommended for race applications or those looking for more performance from their vehicle. It is not recommended for off-road use. Due to their larger micron size, and oiled surface these air filters tend to have a bit of a leg up on dry filters when it comes to performance. Although the difference may be small, and might not be something you really feel, a difference is indeed there! We all know, when you're looking to gain power, every little bit counts! 
Manufacturers
Many manufacturers carry oiled air filters. Each manufacturer has their own benefits, and different way of producing these filters. Manufacturers where you can find oiled air filters include; AIRAID, Volant, Mishimoto, K&N, and more!
Final Words
Although the differences are slight, they are still significant. You must ask yourself what works best for you. Is something with less maintenance more up your ally, or do you want more performance out of your vehicle? Be sure to always consider is the type of driver you are, and your environment.