April 9, 2020
Who is BD Diesel?
Since 1989, BD Diesel has focused on diesel powertrain components. Over the decades they have engineered excellence through their innovative products and commitment to quality and performance. BD Diesel specializes in aftermarket suspension systems and components for diesel powered vehicles. To learn more about BD Diesel, click here.
We have broken down the benefits of several suspension components offered by BD Diesel.
Track Bar Kits
BD offers fully adjustable track bars which keeps your front axle in line with the frame. Track bars are the perfect solution for steering stability and reduced tire wire. They correct the axle alignment on lifted trucks, prevent dog tracking and wandering. This provides a more positive steering feel. Most importantly, these kits help resolve "death wobble".
The high strength track bar and stamp forged rod end come heat treated and coated with black chromate. Black chromate lasts twice as long as yellow chromate, and does not flake like other powder coated bars. Additionally, it protects the threads from seizing. Adjustable track kit bars are designed for stock height all the way up to 8" lifts. The reversed thread on each end of the bar can be adjusted while mounted on the truck.
Control Arm Kits
BD Diesel offers high quality control arm kits. Stock control arms are known for bending and bushing deterioration. BD Diesel control arms are over three times stronger than stock arms, and built with forged end links to help resist bending. The bottom arms are fully adjustable on the truck for correcting caster. Top arms only require the removal of one bolt to allow for easy adjustment.
Adjustable Control Arm Caster Kits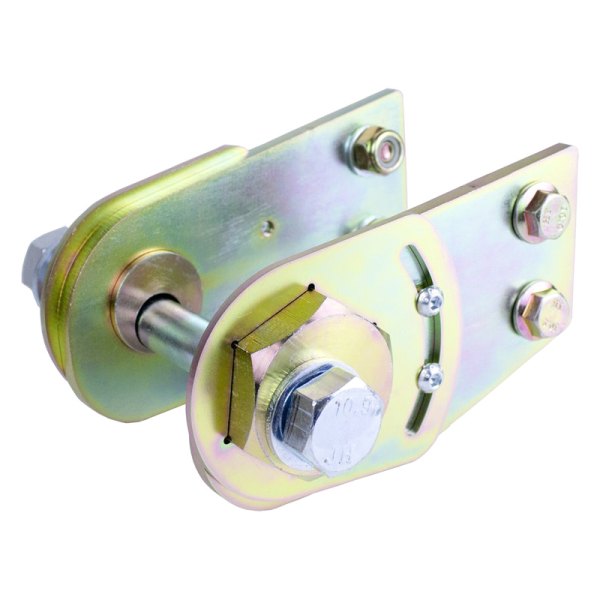 Upgrading your suspension with a lift, or even larger tires can cause negative castor which results in potential wandering, pulling, wobble, or stiff steering. In more extreme cases you can have trouble even keeping your truck on the road. Control arm caster kits by BD diesel make correcting the caster to a more positive angle easier. They aid in preventing a number of potential steering problems, and help reduce tire cupping. These kits are capable of adjusting up to 6 degrees.
Final Words
If you're looking for a higher quality product then what is available at a local auto parts franchise, then BD Diesel suspension parts is the way to go. With many other suspension components available such as bushings, and rear track bars you're bound to find exactly what you need.  Enjoy your diesel powered vehicle again and increase your steering and driving feel.