May 3, 2020
Agency Power Industries LLC
Who is Agency Power?
Agency Power Industries LLC was established in 2003. The founders developed this company to satisfy the high demand of quality, functional and stylish racing products. Based out of Gilbert, Arizona, Agency power has established itself as one of the leading manufacturing company for aftermarket tuner products. Their company reach expands far beyond the United States in countries such as Canada, United Kingdom, Singapore, South Africa, Australia, and more!
Products Available
Agency Power began by making sway bar endlinks for the Subaru WRX in 2003. Now fast-forward to today, they are manufacturing a large number of products for many vehicle types! Some vehicles that can be found in their catalog can range from Porsche, BMW, Mitsubishi, Subaru, Nissan and more! They even carry a lineup for UTV's and a line of off-road products.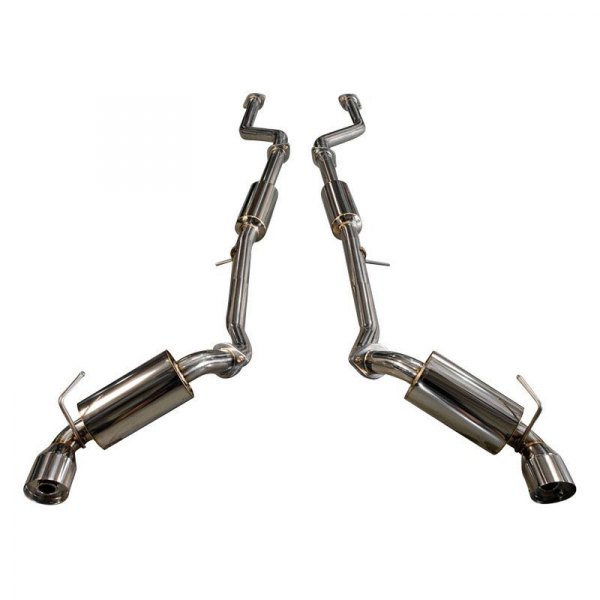 Agency Power is constantly developing new functional and race proven products. Since 2003 they have developed many new, groundbreaking parts. Some of their well-known products are their EVO rear control arms, STI fuel rails, RX8 pulley kit, and 996TT boost hoses.  Other products they carry include exhaust systems, brake lines, clutch lines, headers, intercooler cores & piping, motor mounts, pulleys, radiator hoses, roll cages, tension rods, and more!
Why Choose Agency Power?
Since the early development of their company Agency Power had one intention; to become one of the leading performance part manufacturers. When you have a goal like that it comes along with great responsibility. Delivering high quality products that won't fail you on race day is extremely important. They devotes all of their energy to creating parts that deliver great value and is proud of the work it does.
The company is focused on new ideas and solutions that provide many vehicles with the performance it deserves as well as appearance that sets it apart. They have a system in place that helps them achieve this. First, they makes an in-depth analysis of the market to determine what customers require. This allows them to continuously identify vehicle performance needs not addressed by other companies. From there they are able to develop cutting edge products that vastly improve vehicle operation and increase style factor.
The commitment to a high-quality product does not stop there. They provide strict quality testing before any products are offered to the public. They carry out a series of rigorous test to ensure the highest quality, and to make sure it meets DOT regulations. Furthermore, to make sure the parts function during the most extreme conditions, they are tested on a dyno and in track competition. This helps ensure you will be receiving the highest quality product that will not fail you on race day.
Lastly, they uses modern CNC machinery and state-of the art technology when manufacturing a product. All its parts feature quality fabrication, and are manufactured to be an exact fit for your vehicle. All stages of the manufacturing process including R&D, testing, engineering and more are performed in the United States.
Final Words
If you're looking increase your vehicles style as well as performance then Agency Power is a great choice! A company with a goal of delivering only the best is something we can surely get on board with! Their innovation and quality commitment has not only caught attention from enthusiast worldwide, but many magazines as well. Their parts have earned media coverage from many well known names such as; Import Tuner, Bimmer, Total 911, Modified and more. They are also regularly represented at SEMA.
So what are you waiting for? Check out their catalog now!