June 25, 2020
Who is Airaid?
If you're an enthusiast who loves the rugged outdoors, then the AIRAID products are perfect for you.  AIRAID manufactures aftermarket performance products for those who love powdery snow slopes, off-road mudding, sand dunes, and even drag strips. They have options that will get you through every terrain. One of popular products are their air intakes systems.
AIRAID Intake Systems
AIRAID intake systems feature aerodynamically engineered intake tubes. These tubes are designed to accelerate airflow to your engine and reduce turbulence. As a result this increases your vehicle's performance. Each system also comes with a washable, reusable air filter. These filters are designed to capture contaminants and provide top quality engine protection.
AIRAID offers several different Intake Systems. Those systems are the MCAD, CAD, MXP, and the AIRAID JR.
MCAD Intake System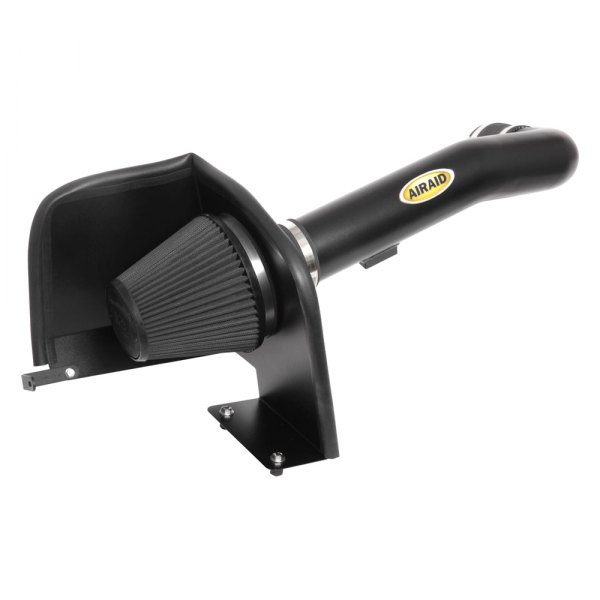 The MCAD intake features all black components. The MCAD intake tube features a black powder-coated aluminum finish. It utilizes a Black SynthaMax non oiled synthetic filter. Lastly, it features Black powder-coated air dam panels. This system will provide an increase in both your horsepower and torque. It removes the stock intake track on your vehicle, and adds an open-element air inlet protected by cold air dam panels, which help protect the filter from hot under-hood air. The MCAD intake system is designed to mount in the factory location with no drilling required. Installation can typically be completed in less than 90 minutes using standard hand tools.
CAD Intake System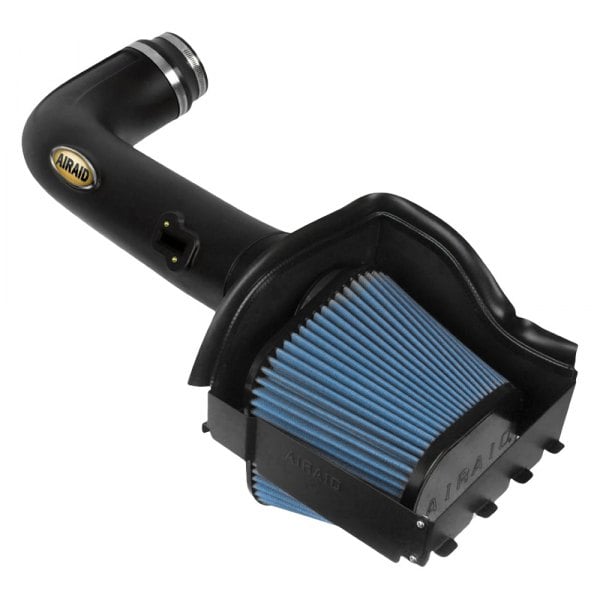 The Cold Air Dam (CAD) Intake system, is manufactured from black cross-linked, high density polyethylene (HDPE). It is engineered to give your engine large amounts of cool air to produce more horsepower and torque. This intake utilizes the original location of your OE air filter, but delivers a big boost with the addition of a huge open-element air inlet. This air inlet is protected by black Cold Air Dam panels that provide a steady, free-flow supply of cooler outside air into your engine. The panels mount in the factory air box location and utilize any factory cold air inlet ducts that are present, while adding additional cold air passages to the filter. Lastly, the panels keep the filter isolated from the hot engine compartment air by sealing to the underside of the hood via blade-style weather stripping.
This system is compatible with a red SynthaFlow oiled filter or SynthaMax dry synthetic filter. The SynthaMax filter available in red, blue or black.
MXP Intake System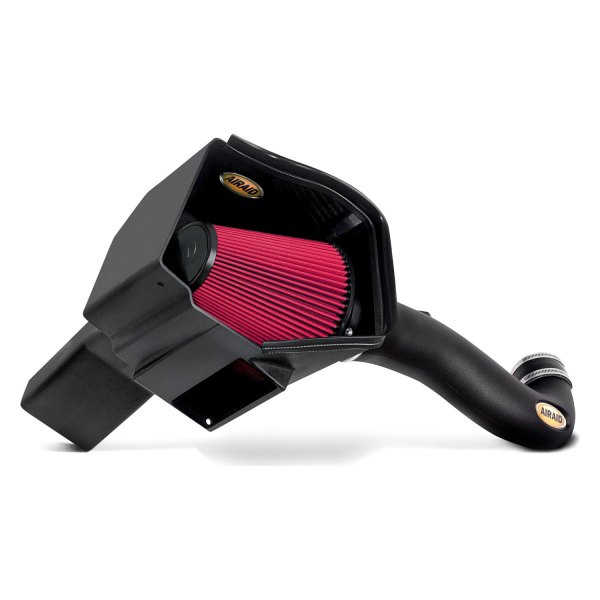 The MXP series takes the Cold Air Dam Intake system to the next level! The intake tube is manufactured from black cross-linked high-density polyethylene (HDPE) or carbon fiber. It features a roto-molded polyethylene MXP air-box seals against the hood. This allows for a complete enclosure for the Synthaflow, or SynthaMax air filter. The air-box air inlets are located to allow only the coolest outside air into the air-box. This allows the air filter to channel large quantities of cool, dense air to the engine. As a result you can expect improved performance as well as an increase in horsepower and torque.  
AIRAID JR. Intake System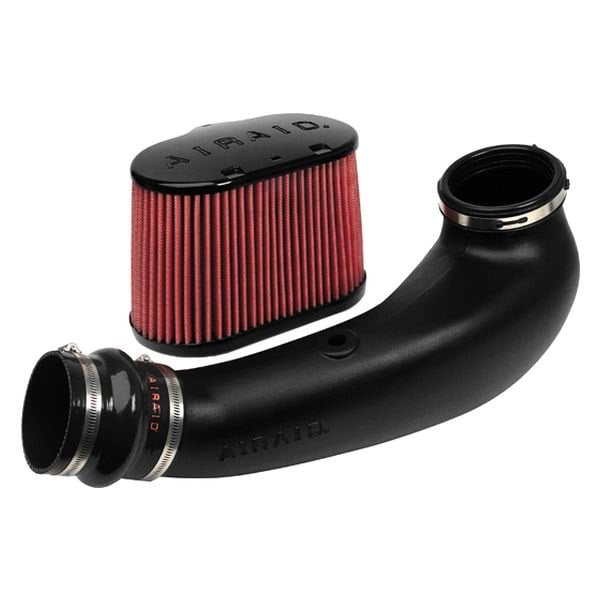 The AIRAID JR. is an entry level performance intake kit. It improves your vehicles airflow and performance while being economical and easy to install. Installation depending on your vehicle can be done in less than an hour! This simplistic upgrade will improve your vehicles throttle response, boost horsepower, and fuel mileage. It is manufactured from black roto-molded high-density polyethylene (HDPE). Its compatible with a RED SynthaFlow oiled filter or SynthaMax dry synthetic filter. The SynthaMax filter is red, blue or black. Either of these filters are over 99% efficient. Lastly, this air intake utilizes the stock air box.
Air Filters
We spoke a lot throughout this article about SynthaFlow & SynthaMax filters. You can learn more about those filters and their benefits for your vehicle, click here.
In Conclusion
Overall, all of these systems are easy to install.  They use your factory mounting points. AIRAID backs all of their intake systems with a "NO-Hassle" Lifetime Limited Warranty. To learn more about their impressive warranty, click here.