December 23, 2020
One of the most popular vehicles in the automotive industry is the Honda Civic. With that being said, it's important to make your Civic stand out from the rest. Luckily with its popularity, comes a large variety of parts available from many manufacturers. We have compiled a list of top upgrades for the Honda Civic, that way you can stand apart from the crowd.
Intake
First up in our list of top upgrades for the Honda Civic is air intake systems. A performance air intake is an easy beneficial upgrade to any vehicle. A Performance air intake will allow your vehicle to "breathe" more efficiently. These systems allow more air to be drawn in vs. factory intakes. The more air your Ford Mustang takes in, the more combustion. The more combustion you have, the more power. Not only will performance air intakes assist with power gains, they can help you achieve better sound and gas mileage. To learn more about performance air intakes, click here.
K&N Intake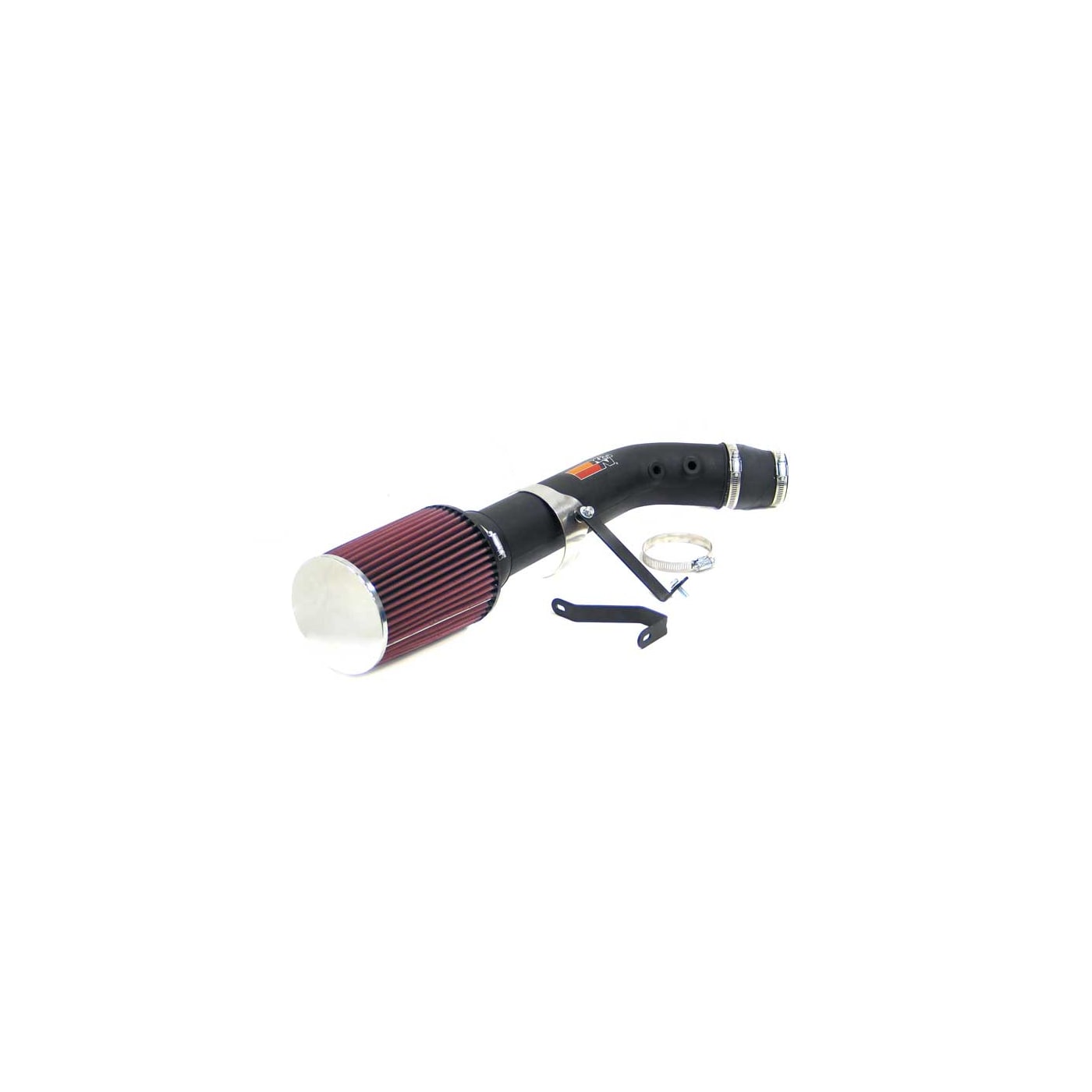 First and foremost, your K&N Cold Air Intake will create a more aerodynamic path for airflow.  This is done by removing the stock intake tubing that can create excess turbulence, and by utilizing a highly airflow-efficient filter media.  Air will first pass through a performance air filter, which is designed to provide more airflow than a standard paper filter. Air will then continue to move throughout your system. K&N Cold Air Intake systems are designed to provide a smooth, unimpeded path for this air stream.  This allows you to keep airflow cooler and more oxygen-dense. As a result, you can expect an increase in torque and horsepower. To learn more about K&N Intake, click here.
Skunk2 Racing
The Skunk2 Universal High-Velocity Intake Kit reduces heat soak and maximizes airflow and velocity for any induction system. The kit utilizes a massive 6.8" diameter high-flow low-restriction air filter that features a unique double-cone design where the inverted inner filter cone not only increases the filter surface area and air flow capacity, it also helps reduce turbulence inside the filter and guide the incoming air to achieve higher flow rates and velocities.
Injen Air Intakes
Injen Technology Co. Ltd manufactures aftermarket performance products. They are well known for their innovative air intake systems. Injen air intakes set high standards of quality and performance in automotive engineering, keeping us at the forefront of performance technology with only the best air intake systems designed to ram cool air where it's most needed.
To learn more about Injen and their intake systems, click here.
Honda Civic Exhaust Systems
As enthusiast, all love and respect an upgraded exhaust. Hearing your beast roar has a whole different level of satisfaction. By upgrading your exhaust system you can easily gain quality sound, as well as increased performance.
Skunk2 Racing
Skunk2 offers a large selection of high-performance exhaust systems. You can expect 100% quality products packed with many great features, such as a removable silencer. Each high-tech exhaust systems to provide the engine with an increase in performance and response. Additionally, you can expect a nice new tone from your vehicle after installation. They offer several different types of systems, which we will cover in more depth in the future.
HKS Exhaust Systems
For the Honda Civic, HKS offers a 65mm large diameter pipe and full straight structure reduce the exhaust pressure to 50% of the stock. This significant exhaust pressure reduction enables the turbine to run smoothly from low RPM range. This results in the engine output increase in an entire speed range. Additionally, this pressure reduction effect is enhanced as the tuning level becomes more advanced; the engine output can be increased to 500ps without engine power-loss. To check out more HKS exhaust systems, click here.
Invidia
Invidia has an outstanding reputation for manufacturing high quality exhaust systems. These systems are known for their ease of fitment and increased performance, all at a very competitive rate. With Invidia being a great cost efficient manufacturer, quality is not compromised.
Highlighted Features:
Manufactured from 304 Stainless Steel
Some systems feature the iconic titanium exhaust tip.
Increase horsepower & torque
Exhaust hangers weld onto OEM locations
Coilovers
A popular upgrade for any vehicle, especially your Honda Civic would be lowering springs or coilovers. By lowering your vehicle, you are creating a lower center of gravity which will improve handling., and experienced reduced body roll when hugging corners. To learn more about coilovers and coil springs, click here. There are several companies that offer great suspension options, each with their own added benefits.
Skunk2 Racing
Just like their exhaust line, Skunk2 offers a large variety of coilovers for your civic. With all systems you can expect the perfect balance between price, performance and comfort. Their most popular coilovers offer height adjustments independent of spring preload. This helps maintain adequate suspension travel on lowered vehicles for improved performance without sacrificing comfort. Quick and precise ride-height adjustments can be made for dialing in corner balancing as well as for improved handling, responsiveness, and overall balance. We will be going over their individual coilover systems in a future article.
Eibach
Eibach's production technology is recognized worldwide. Their products feature high-strength spring-steel alloys as well as high-quality corrosion protection. Additionally, their products are made with advanced CNC winding process.
Like other manufacturers, Eibach offers many options for enthusiast. Depending on your Civic's exact needs you can opt to go with springs or coilovers. Within those two categories there are more options depending on if you intend to race your vehicle, or just daily driving.
ISC Coilovers
ISC Suspension products will complement your skills, driving techniques, and enhance the overall performance of your vehicle. ISC Suspension has 3 different kits available: Street Comfort, Street Sport, and Track Race. Each kit is geared towards different customer needs. You will not be disappointed by their performance and comfort. They also offer custom valving, springs and custom builds to suit your preferences. Whether you're looking for comfortable daily driving to mountain pass driving and even competitive drifting, ISC has got you covered. To learn more about ISC Coilovers, click here.
Exterior Upgrades for Honda Civic
Last up for our list of top upgrades for the Honda Civic is exterior upgrades. Upgrading the exterior of your vehicle is one of the best ways to have your vehicle stand apart from the crowd. Common exterior upgrades include carbon fiber body panels, aftermarket wheels, aftermarket headlights, body glow and more.
SEIBON
SEIBON only uses the highest-grade carbon fiber raw material in all of its products.  This same material is commonly used in aviation, battleships, satellites, and rockets. Every component is constructed by using one-piece carbon sheet.  This allows for a consistent weave pattern. SEIBON'S production process allows for exceptional carbon/resin ratio.  This creates high product stiffness that leads to extra strength. Lastly, every piece is coated with a glossy clear coat that will not chip or flake. Standing behind their product, offering both fitment guarantee and clear coat guarantee.
SEIBON body panels are available in a large variety. You can find hoods, trunks, quarter panels, doors and even roofs! Click here to see all they have to offer.
Wheels & Lug Nuts
A great way to upgrade your vehicles appearance is with aftermarket wheels.  Not only can aftermarket wheels upgrade your appearance, but also performance depending on what you choose. Something important to keep in mind when browsing aftermarket wheels, you have to make sure you have lug nuts that will fit properly.  Most OE lug nuts are not designed to work with aftermarket wheels.  NRG Lug Nuts come in a variety of colors, allowing you to compliment your new wheels and your unique ride.
In Conclusion
No matter what you decide to choose from for your Honda Civic, these top upgrades will surely help you stand apart from the crowd. Luckily the options are endless in the aftermarket world and this is just the beginning of modifications!