May 31, 2021
Who is Spyder Auto?
For nearly a decade, the Spyder Auto group has been serving the auto industry with high quality automotive components. They are a leading manufacturer of aftermarket lighting, tuning, and styling auto parts in the U.S.
As enthusiast, when we first get our vehicle generally think of two things; How can I improve my vehicles performance, and how can I set my vehicle apart from the next? Luckily with their extensive catalog, your able to customize your vehicle according to your style and preference Spyder Auto sells and distributes products such as: Projector headlights, Crystal headlights, tail lights and Fog lights. They are constantly expanding our application line to provide the latest products that this industry has to offer.
As we continue on in this article we will cover Spyder Auto Tail lights in more depth.
Spyder Auto Tail Lights
If you're looking to make your vehicle set apart from the rest, a simple upgrade to your tail lights is a great start, Aftermarket tail lights from Spyder are a great way to start your vehicle on the path to exclusivity. For a small amount of cash, time and effort their tail lights will transform the back of your vehicle and give it a look that's far from what rolled off the assembly line. The designers at Spyder create their lights for each specific make and model, ensuring that the styling will be much more interesting that what the factory imagined but at the same time complement your vehicle's fine lines.
Every Spyder tail light undergoes a rigorous testing and quality control process before it leaves the factory. All wiring is tested to make sure the light is completely functional, and the housing is sealed with high quality silicone to ensure that no moisture can become trapped inside. Please check your state regulations to make sure whether smoke lights are street-legal. Most Spyder tail lights come with detailed instructions to guide you through an easy installation.
These impeccably durable Spyder lights provide outstanding performance under the most extreme temperatures ranging from -40C – +80C as well as have superior voltage protection over and under 12.8V to prevent damage caused by overloading or short circuit.
Popular Applications
Spyder Auto Black Euro Tail Lights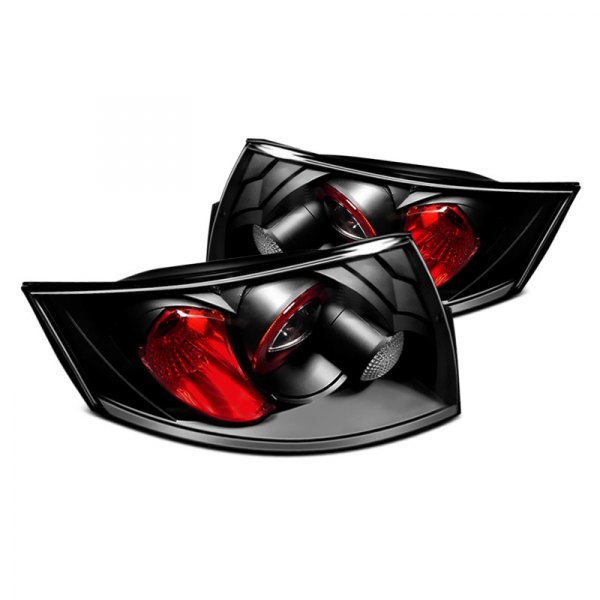 Ditch your boring tail lights with these bolt-on Euro tail lights, and give your vehicle an exclusive look like nothing else on the road. The interesting detail and unique light arrangement is clearly visible beyond the smooth lens, for an appearance upgrade that will turn heads wherever you drive.
Spyder Black / Red Smoke LED Tail Lights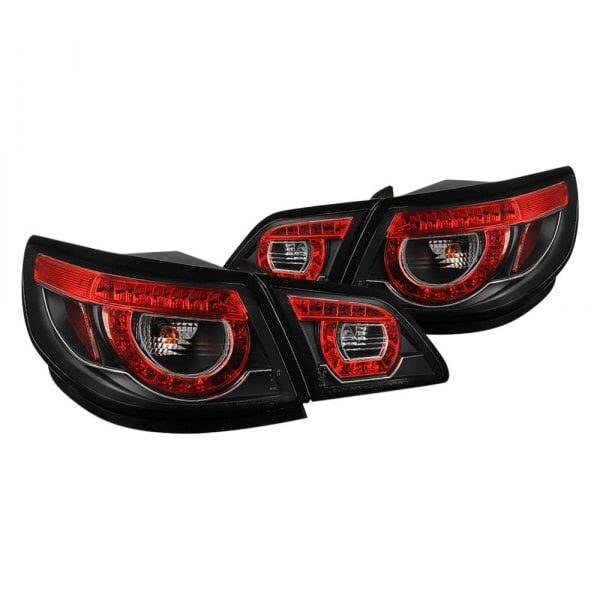 Replace your boring monochromatic tail lights with these bolt-on LED tail lights, and give your vehicle an exclusive look like nothing else on the road. The interesting detail is just visible beyond the lens, and the bright LEDs will upgrade your lighting and increase your safety.
Fiber Optic LED Tail Lights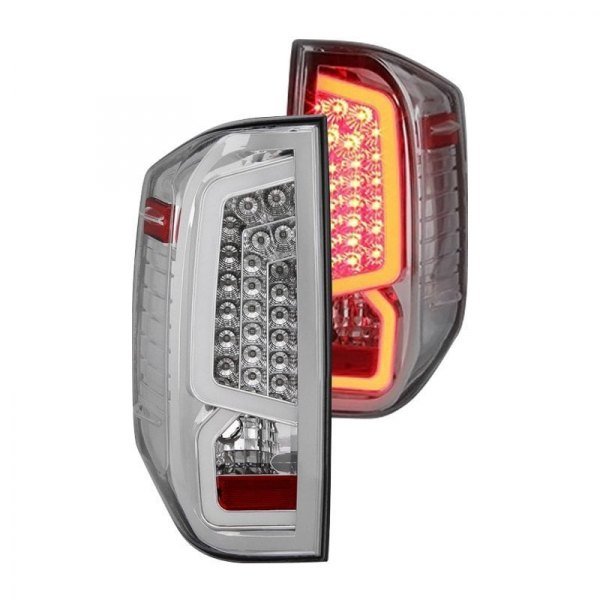 These bolt-on fiber optic LED tail lights and give your vehicle an exclusive look that you desire. The parts combine fiber optic strips that act as running lights and ultra-bright LEDs that ensure the knockout radiance.
Spyder Custom Tail Lights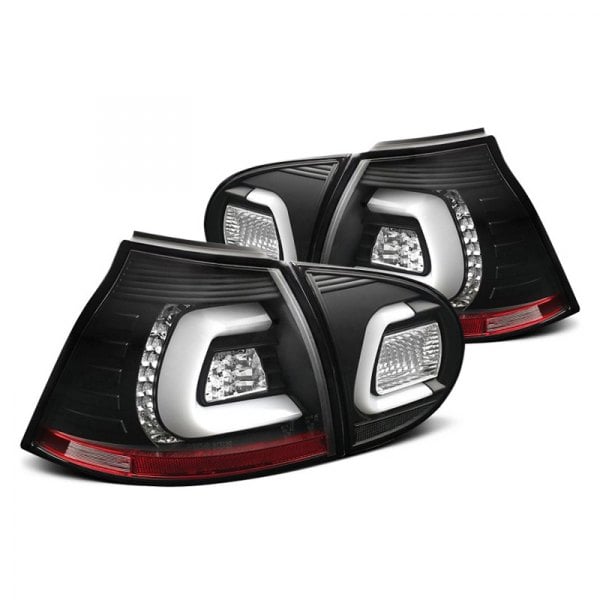 Nothing will give you more exclusivity than custom tail lights. You can stand out with a one-of-a-kind design with extra bright lights that will upgrade your lighting and increase your safety. These top-of-the-line Spyder tail lights also feature rugged, weatherproof housings with durable powder coating for UV and corrosion protection and durable, impact-resistant lenses that withstand the abuse.
Final Words
While there are many other ways to increase your vehicles exterior look tail lights are a quick, easy upgrade to set you apart from the rest. Once you upgrade your tail lights, you can look into upgrading to Spyder Auto Head Lights. To learn more about those, click here.