June 11, 2021
WARN Industries Top Products
About WARN Industries
Warn Industries is one of the most trusted companies for off-road components.  Leading the way since 1948, their powerful winches, rock-solid bumpers, mounting systems, and versatile rigged equipment keeps owners prepared for whatever lies ahead.  Whether you use your vehicle for hitting the trails, or on the job, you can expect durable, innovate, high quality products for your vehicle.
In this article we will cover some of Warn Industries Top Products.
WARN Winches
First and foremost, Warn Industries is most well known for their trailblazing line of winches. Warn Industries offer a complete line of hard-working electric and hydraulic winches and hoists. These are ideal for commercial, industrial, and severe-duty applications.  With Warn industries, no matter the application, you can be assured you will get the job done and over any hill. When you start browsing for winches its important to keep in mind exactly what you're looking to do with your vehicle.  They offer several different types to cover whatever that load may be!
Pictured above is the ZEON Platinum Electric Winch by WARN Industries. This Universal Ultimate Performance Series Electric Winch is built for those who push the limits-with double the durability, 20% faster line speed, and extreme IP68-rated waterproofing. The Advanced Wireless Remote controls not only the winch, but also the clutch and other accessories. High-performance motor package, and Spydura® Synthetic Rope, you'll be equipped to go places others only dream about.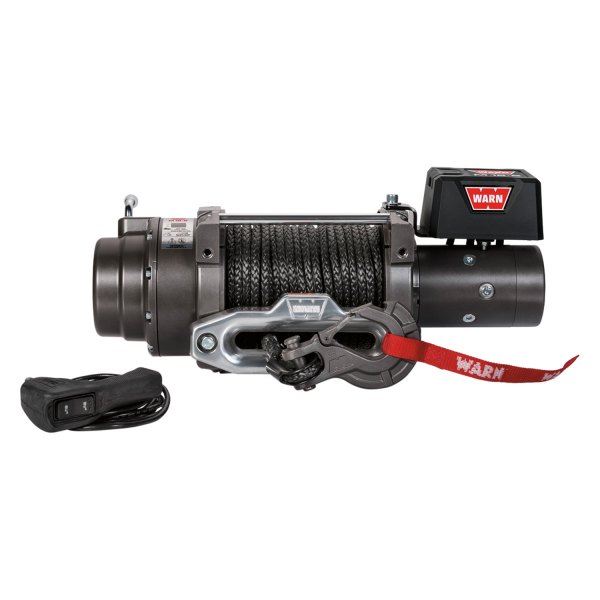 Universal M Series Electric Winch by WARN®. The M-Series winch has been trusted by off-roaders for over twenty years. This winch offers outstanding reliability and value. Its low-profile design allows for a variety of mounting options, making it perfect for most trucks, Jeeps and SUVs.
Grille Guards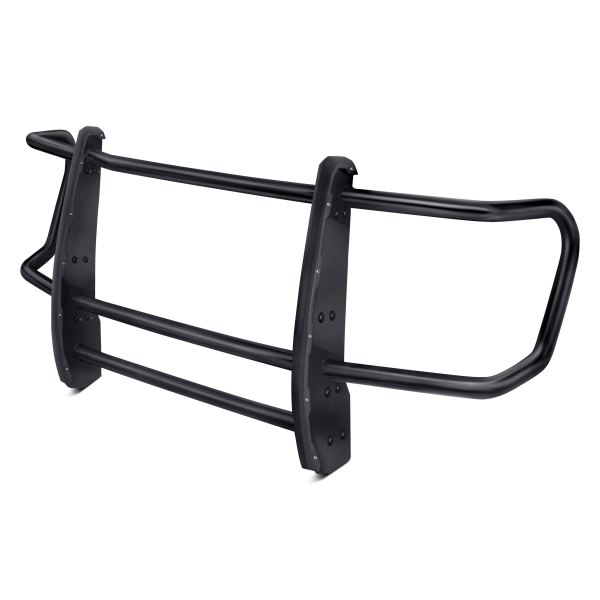 A grille guard will help protect your vehicles grille from potential damage, and add some style. In some cases, you can even attach your winches. Pictured above, is the Trans4mer Frontal Protection Black Grille Guard (103386) by WARN. This product is made of high-quality materials to serve you for years to come. Designed using state-of-the-art technology and with customers in mind, this product by Warn will last a lifetime. It will meet your needs and deliver great quality at an affordable cost. One thing to keep in mind with this pictured guard, a winch can not be attached to it.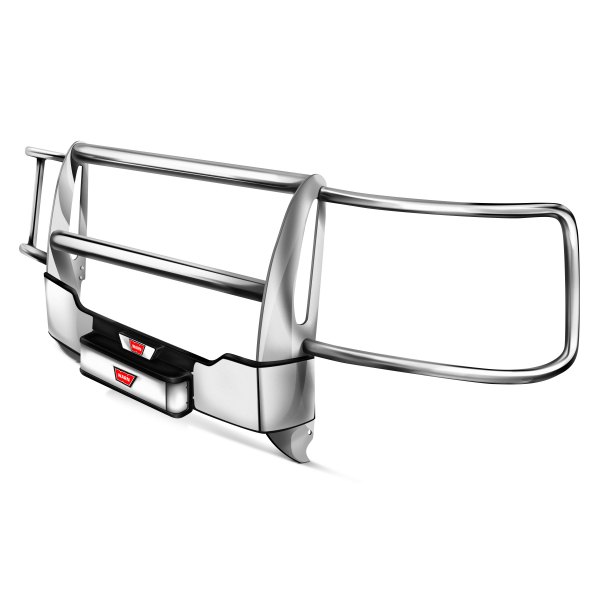 WARN Industries does offer front grille guards that are winch compatible. Like the Trans4mer Series Winch Mount System by WARN®. The original Warn Trans4mer can be configured in several ways to match your needs. This system is engineered so the Grille Guard uprights bolt directly to the vehicle's frame, and the Winch Carrier then bolts to the Grille Guard uprights. All components are sold separately, so you can configure the system to meet your needs.
Off-Road Bumpers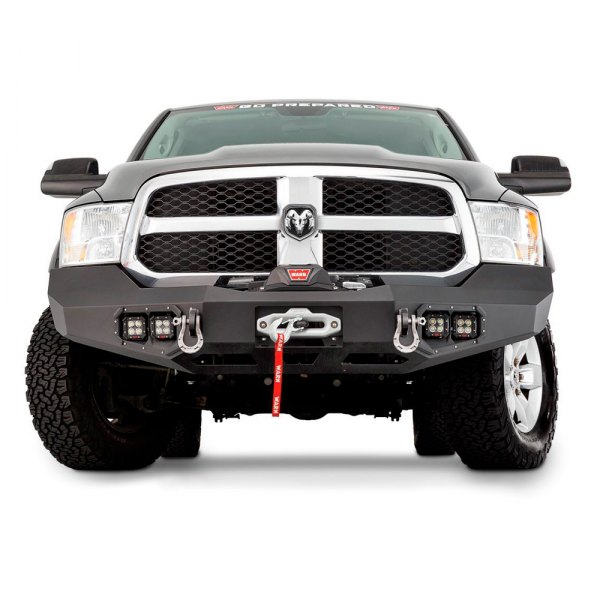 Next up for Warn Industries Top Products is their off-road bumpers. If a grille guard is not your style, you can opt to go with one of WARN Industries off-road front bumpers. These will still add additional protection to the front of your vehicle, and of course style. Pictured above is the Ascent Full Width Front HD Winch Bumper by WARN. When a WARN Ascent Bumper rides up front on your full-size truck, you open up a world of possibilities. You get the look you want, the rugged functionality you need. Precision angles and a unique low-profile design maximize approach angles and optimize off-road performance.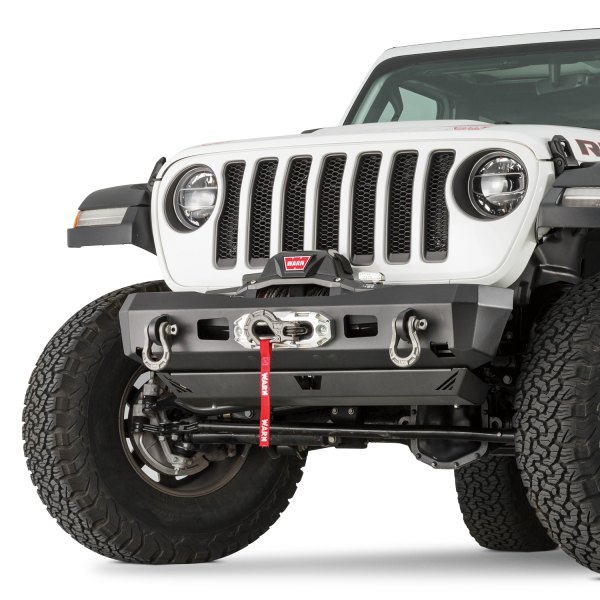 Pictured above is the Elite Series Stubby Front Winch HD Bumper by WARN. Whether you're on the trail, on an overland expedition, or just looking for a sturdy place for your WARN winch, the WARN Elite Front Bumper is a must have on the front of your Wrangler JL. Designed, engineered, and made in the USA, the WARN Elite Front Bumper offers the features Wrangler owners need with a great new style that's perfect for the life off road.
Rock Sliders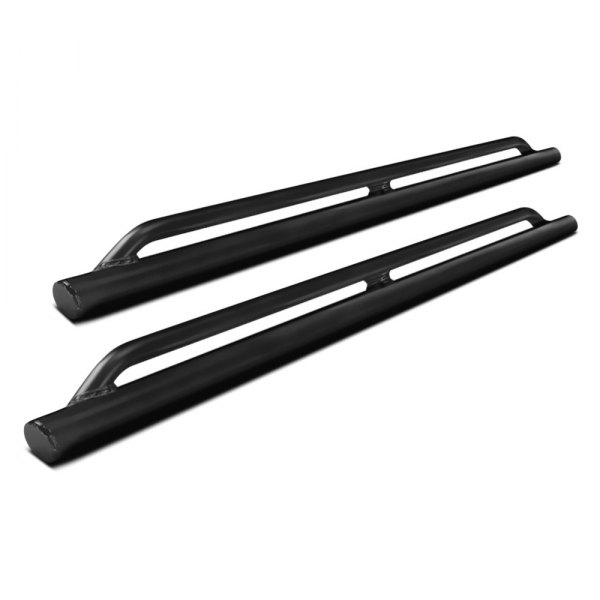 As the name states, Rock Sliders allow your Jeep to slide over rocks and boulders, instead of getting hung up and damaging vulnerable rocker panels. Black Rock Sliders will keep your Jeep looking and performing at its best. The sliders for Jeep CJ and Wrangler YJ and TJ are plate style and bolt to the sides of the rocker panels. Jeep Cherokee and Wrangler JK sliders are tube style and attach to the frame/subframe using brackets. Hardware is included and drilling is required. All sliders except for Wrangler JK have a black powder coated finish, while Wrangler JK sliders have a textured black powder coat finish.
WARN Armor & Protection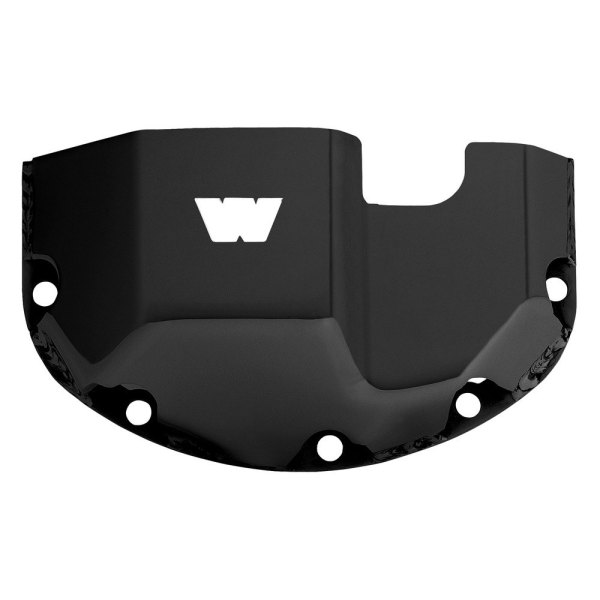 If you're someone who loves to explore all terrains, and consistently are off-roading then skid plates may be a smart investment for your vehicle. Designed to protect important components of your vehicle, its a no brainer. Pictured above is a skid plate for your differential. Angled for a tight fit and structural rigidity, the Differential Skid Plate fits both high and standard pinion covers to give full protective coverage. Since it is a closed system, it slides over objects and won't snag or hang up. Made from 3/16″ steel.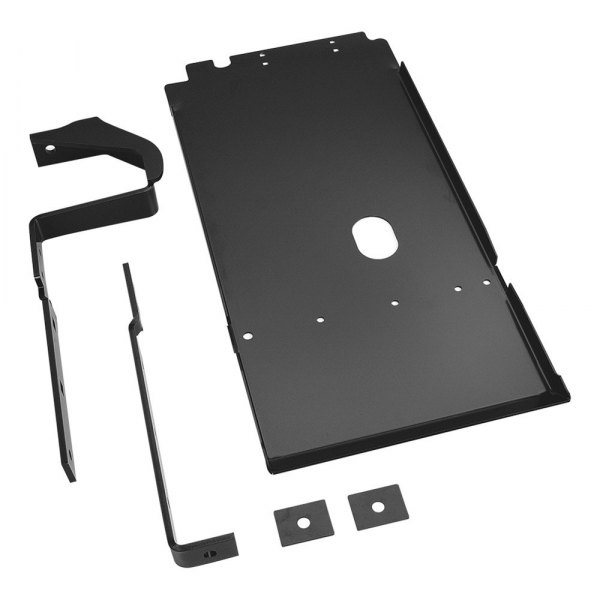 Pictured above is the Oil Pan Skid Plate by Warn Industries. Besides added protection, the unique design virtually eliminates rust creating welds. The skid plate is a bolt-on design with a frame attachment bracket that allows drive shaft travel. It also means easy conversion from a stock to lifted vehicle. Made from 1/8″ and 3/8″ steel and black powder coated.
Final Words
While WARN Industries offers many more products for your truck, JEEP, & SUV needs these are just a few of their top products. If you're ready to start browsing their entire catalog, click here.