October 2, 2021
Dodge Challenger Top Upgrades
The Dodge Challenger is a well loved vehicle in the automotive community. The Dodge Challenger has been in production since 1959. So it's safe to say it isn't going anywhere anytime soon! With many generations still on the road today, many ask themselves how can I set my charger apart from others? We have compiled a list of top upgrades for the Dodge Challenger to help you achieve just that!
Intake
A Performance air intake is an easy beneficial upgrade to any vehicle. A Performance air intake will allow your vehicle to "breathe" more efficiently. These systems allow more air to be drawn in vs. factory intakes. The more air your Ford Mustang takes in, the more combustion. The more combustion you have, the more power. Not only will performance air intakes assist with power gains, they can help you achieve better sound and gas mileage. To learn more about performance air intakes, click here.
K&N Intake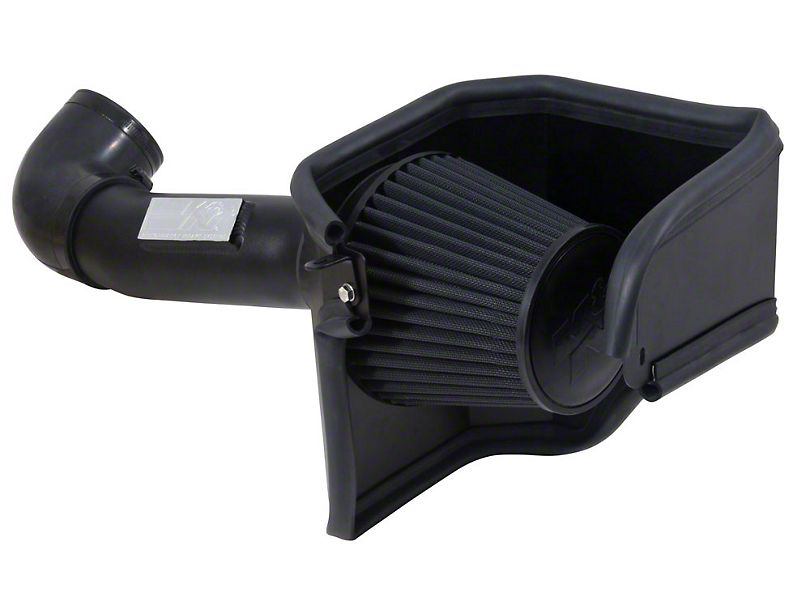 First and foremost, your K&N Cold Air Intake will create a more aerodynamic path for airflow. This is done by removing the stock intake tubing that can create excess turbulence, and by utilizing a highly airflow-efficient filter media. Air will first pass through a performance air filter, which is designed to provide more airflow than a standard paper filter. Air will then continue to move throughout your system. K&N Cold Air Intake systems are designed to provide a smooth, unimpeded path for this air stream. This allows you to keep airflow cooler and more oxygen-dense. As a result, you can expect an increase in torque and horsepower. To learn more about K&N Intake, click here.
aFe Power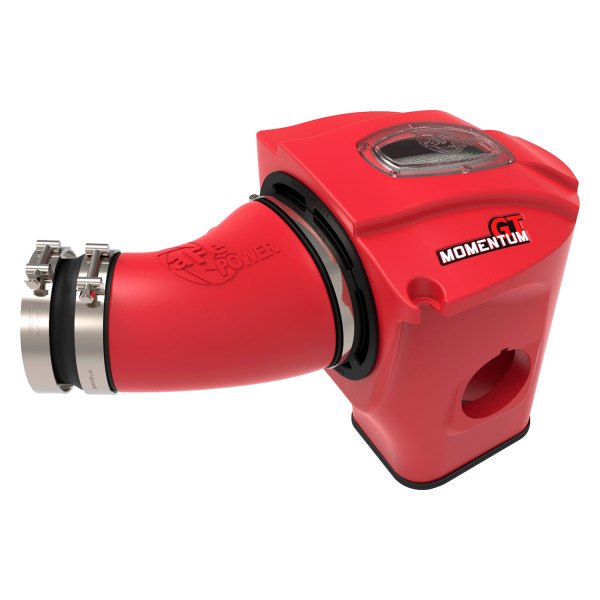 No matter what your specific needs are for your Dodge Challenger aFe has something for you. Whatever your desired effect for sound or power, they have something to suit your needs. All of their cold air intake systems are dyno tested and proven, allowing them to deliver real horsepower and torque numbers.  aFe Power is committed to using advanced technology to design, engineer and build the most state-of-the-art cold-air intake systems on the market. To learn more about aFe intakes, click here.
Dodge Challenger Exhaust Systems
As enthusiast, all love and respect an upgraded exhaust. Hearing your beast roar has a whole different level of satisfaction. By upgrading your exhaust system you can easily gain quality sound, as well as increased performance.
MAGNAFLOW
Magnaflow is a great option for your Dodge Challenger. Quality, Power, & Sound is the motto Magnaflow lives by. This slogan has led the company on its steady path to success. They have been in business for more than 30 years, and is a market leader in exhaust systems. No other brand has managed to fulfill the demands auto enthusiast have on their exhaust systems, while still complying with emission standards. Their exhaust systems have first class workmanship, and extreme attention to detail in both design and fabrication.  The stainless-steel pipes in a Magnaflow exhaust system are mandrel bent, keeping their shape through the bends to avoid obstructions to the gas flow. The free-flow mufflers feature smooth necks, and a straight-through, perforated stainless steel tuning pipe. This high quality system is a huge reason why many enthusiast turn to MAGNAFLOW for their exhaust upgrades. To learn more about them, click here. 
Borla BORLA exhaust systems are built from aircraft-quality austenitic stainless steel. Their exhaust feature stainless steel on the outside AND the inside. Many other manufacturers feature aluminum on the inside, and stainless-steel on the outside for show. Aluminizing can somewhat prolong the life of mild steel, but coatings suffer at the weld points. When comparing T-304 stainless steel to aluminizing steel, it is like comparing gold-plated metal to solid gold. T-304 stainless-steel has the highest chromium content, making it the most resistant to corrosion. That alone makes it the most desirable material for a long-lasting exhaust system. (Note: Only the flanges are not stainless. In their twenty-year experience, BORLA has found the 3/8″-1/2″ flanges are so thick they will never affect the performance or longevity of the system.)
To learn more about Borla, click here.
Lowering Springs
A popular upgrade for any vehicle, especially your Dodge Challenger would be lowering springs or coilovers. By lowering your vehicle, you are creating a lower center of gravity which will improve handling., and experienced reduced body roll when hugging corners. To learn more about coilovers and coil springs, click here. There are several companies that offer great suspension options, each with their own added benefits.
KW Suspension
KW Suspension offers the perfect suspension for every demand! They got you covered whether you're looking for street comfort to improve your ride comfort, or Street Performance to improve your look and driving dynamic, or Track Performance to help you achieve the fastest times!
All KW Suspension coilovers are constructed from high quality stainless steel. Each system features a twin-tube dampening design. Formed of an inner tubular element within an outer tubular element, you can expect superior performance. Additionally, Kw Suspension is well known for their "Inox Line". Their "inbox-line" suspension is corossion resistant. This product has proven tough throughout rigorous salt testing. Each system also features trapezoid threads in stainless steel which eases the height-adjustment process. To learn more about KW Suspension, click here.
Eibach
Eibach's production technology is recognized worldwide. Their products feature high-strength spring-steel alloys as well as high-quality corrosion protection. Additionally, their products are made with advanced CNC winding process.
Like other manufacturers, Eibach offers many options for enthusiast. Depending on your Challenger's exact needs you can opt to go with springs or coilovers. Within those two categories there are more options depending on if you intend to race your vehicle, or just daily driving.
Exterior Upgrades for Dodge Challenger
Upgrading the exterior of your vehicle is one of the best ways to have your vehicle stand apart from the crowd. Common exterior upgrades include carbon fiber body panels, aftermarket wheels, aftermarket headlights, body glow and more.
SEIBON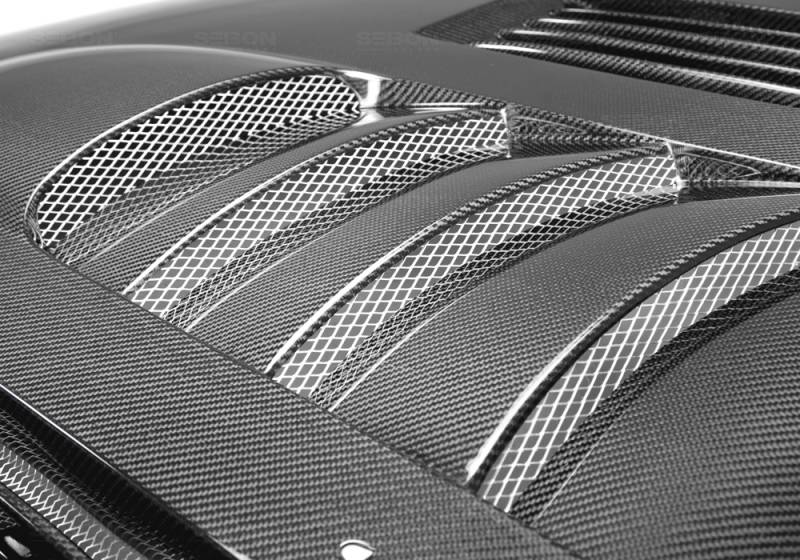 SEIBON only uses the highest-grade carbon fiber raw material in all of its products. This same material is commonly used in aviation, battleships, satellites, and rockets. Every component is constructed by using one-piece carbon sheet. This allows for a consistent weave pattern. SEIBON'S production process allows for exceptional carbon/resin ratio. This creates high product stiffness that leads to extra strength. Lastly, every piece is coated with a glossy clear coat that will not chip or flake. Standing behind their product, offering both fitment guarantee and clear coat guarantee.
SEIBON body panels are available in a large variety. You can find hoods, trunks, quarter panels, doors and even roofs! Click here to see all they have to offer.
In Conclusion
No matter what you decide to choose from for your Dodge Challenger, these 3 are top upgrades that will make you get the most out of your vehicle. The options are truly endless in the aftermarket world, and the upgrades only begin here!